Michael Joseph Roy Metheny is a deranged killer and rapist who was born and raised in the Baltimore, Maryland area. He was an overweight man with a very massive physique, standing at a height of 6 feet 1 inches.He was employed as a forklift driver, and he spent the most of his earnings on booze, heroin, and crack cocaine. He was apprehended in December 1996 and subsequently convicted of only three killings, despite the fact that he professed himself to be a serial killer who claimed to have killed approximately 13 people at the time.
Support Us

If You Love The Services We Provide To You. Share our blog posts to your friends and loved ones so you will keep us in business.
It Will Cost You Nothing, Just Consider It As Your Own Little Way Of Pushing The Website Forward.

WE NEED ALL YOUR SUPPORT PLEASE!!!
His heinous deeds are documented.
He strangled and killed Cathy Ann Magaziner, a 39-year-old prostitute, in the year 1994, and then buried her corpse in a small grave beside the factory where he used to work, according to court documents. Despite the fact that her body had been missing for more than two years, he confessed that he dug up her corpse six months after she had been killed, cleaned up her skull, and made love to it before throwing it away.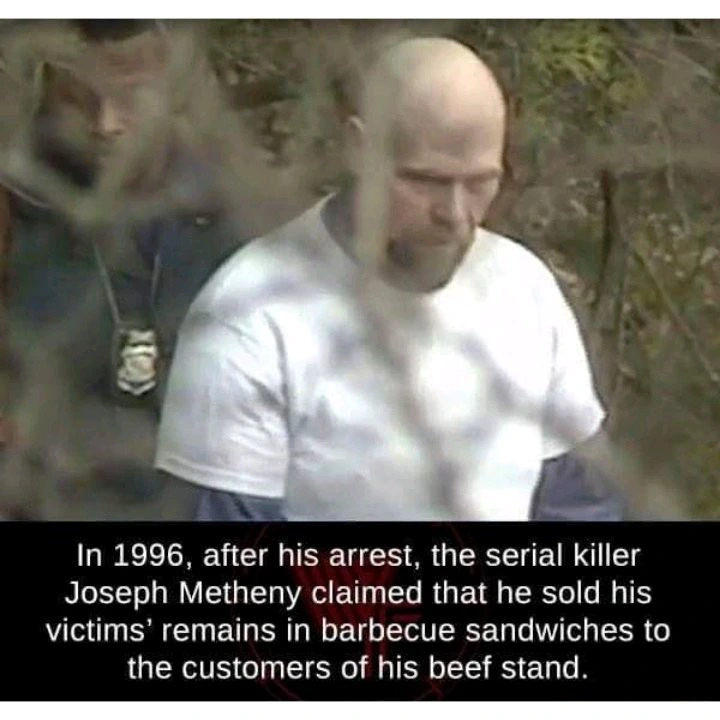 His murders did not stop there, as he stabbed Kimberly Lynn Spicer to death in November 1996. In his confessions, he stated that after he had killed his victims, he butchered their corpses and stored their flesh for later consumption. He also stated that he operated a "open-pit beef stand," where he sold burgers made from the flesh of the ladies he had murdered. He claimed that human flesh tasted like pork, so when you combine the two, no one will be able to tell the difference.
In one of his confessions, he also stated that when his crack-addicted wife left with their children, he went in search of her, where he killed two women under a bridge, and while he was trying to conceal the bodies, an elderly gentleman fishing nearby saw him and approached him, prompting him to kill him with a steel pipe. He then tied all of the bodies to rocks and dropped them into the Patapsco River. He informed the authorities that he had killed 5 people in 7 hours, however he was not convicted guilty of those crimes due to a lack of evidence against him.
How he was apprehended
It wasn't long before Metheny's supply of human flesh for his burger business ran out, so he enticed another hooker, Rita Kemper, into his trailer, where she rushed out and contacted the police. Metheny didn't bother to run because he had already been apprehended and was being held in jail.
His conviction for the murder of three women, Toni Lynn Ingrassia, Kimberly Lynn Spicer, and Cathy Ann Magaziner, was first upheld and he was sentenced to death, but his sentence was later reversed and he was sentenced to life imprisonment on the 24th of July 2000.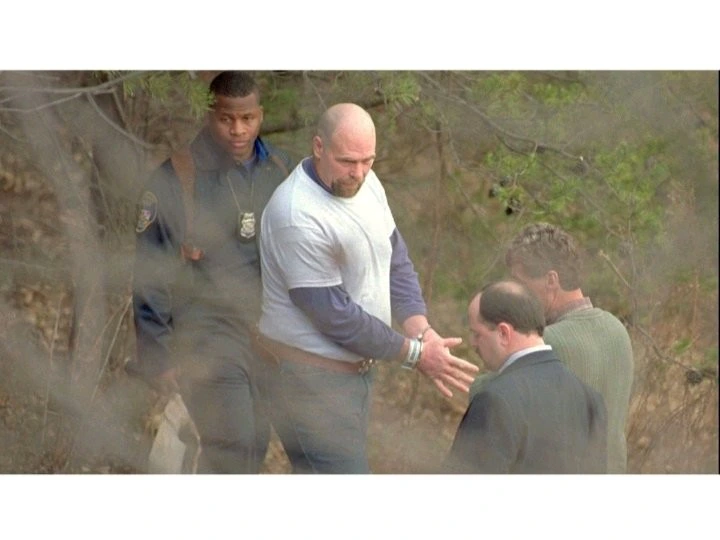 The shocking thing about him is that he never expressed any regret for what he had done, instead taking pride in it by declaring that his murder spree began as a form of revenge but evolved into a passion and the power that comes with taking a life. He went on to say that the words "I'm sorry" will never leave his lips again.
But he met his end when he was discovered dead in his prison cell at Western Correctional Institution in Cumberland, Maryland, at the age of 62. He had been serving time at the time of his death.